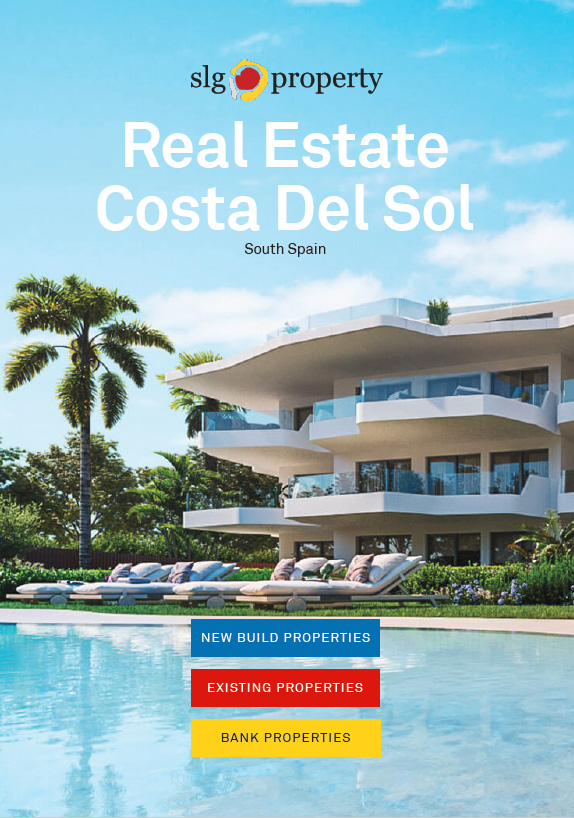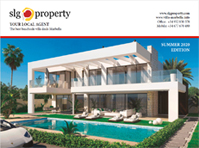 Register now and read our 24 page brochure with private listings
Weather in the Costa del Sol
Check out what's the weather like in Costa del Sol

About us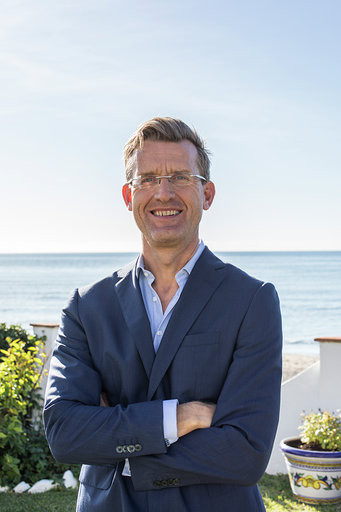 SLG Property
Estate agent in Spain specialized in
Costa del Sol real estate
SLG Property is specialised in real estate on the Costa del Sol and can mediate for almost any property on the Costa del Sol. Additionally, SLG Property is affiliated to the two most important real estate networks on the Costa del Sol. We also offer properties from the 5 largest banks in Spain.
This way, we can offer almost 10.000 properties on the Costa del Sol. From new construction and existing construction to building plots. And for the Costa del Sol, we are the first ones to know where to find the bargains. A large part of our properties can be found on our website(s). During a search we look at the total offer so that a perfect match can be made between your wishes and the available properties.
Even if you have found a property in the region on another website, you can still contact SLG Property because we can easily contact the offering party.
If you have any further questions about the properties on offer or about possible investments, please do not hesitate to let us know.
Costa del Sol estate agency
As a 'property agent', we look for the best deals for our clients. Even if they have not (yet) been published on various platforms. We find it particularly important that the house(s) we offer you, meet your wishes.
Working method and viewings
The first step is to clearly define your wishes regarding the type of house, the surroundings, the facilities, etc. Based on your wishes, we will map the current offer for you and discuss this with you. Based on this, we will make a shortlist for the viewings.
An actual transaction will of course only take place once you have discovered the house and the area. We always advise our clients to visit a number of properties during a midweek or weekend, so so you know exactly what is on sale. One of the qualified employees of SLG Property will accompany you and prepare everything down to the last detail. During your visit you can also make appointments with local authorities, such as a bank or a lawyer. We closely cooperate with Dutch mortgage advisors and Dutch lawyers that will advise you -without obligation- about the purchase of properties in Spain.
We always recommend using an independent lawyer who speaks your language when making a purchase.
Reliability
We are working as a real estate agent on the Costa del Sol for over 20 years. Our professional mentality, transparency and honesty have made that possible for us. We are proud of our large client base and the many satisfied buyers.
Leading media such as the Belgian VRT and the British Channel 4 already worked together with SLG Property to make informative programmes about buying property in Spain, such as the VRT consumer programme 'Voor Hetzelfde Geld' and 'A Place in the Sun'.
Contact
You can search through this website and request further information. If you have any questions please use the contact form. Do you have an urgent question? Do not hesitate to contact Ron de Vries (owner SLG Property and Casadelmar) directly.